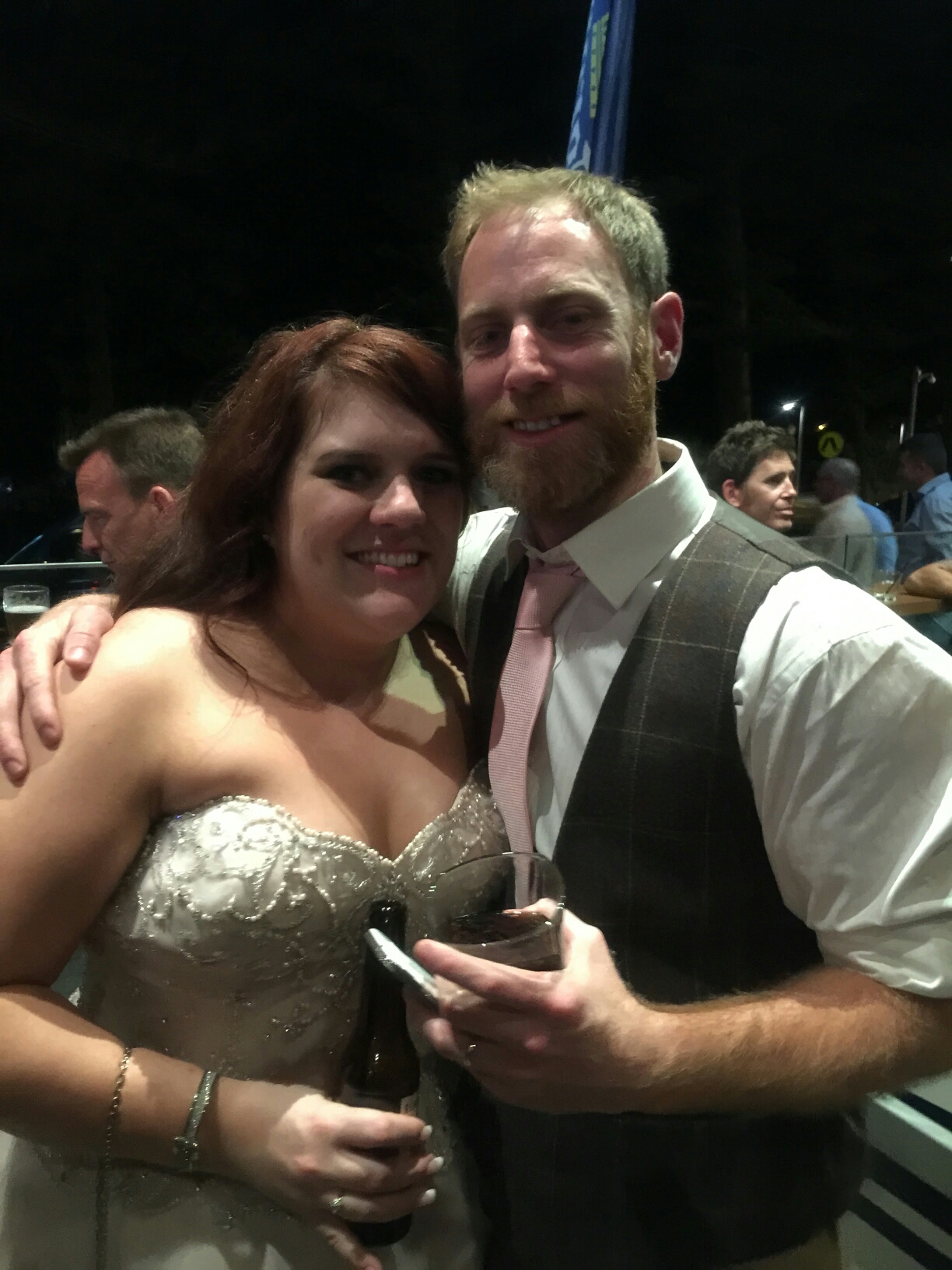 So this was quite an unexpected event at which to complete this goal but… I moshed at my wedding.
To be more accurate, I moshed at the pub after my wedding. And it was simply wonderful.
Now every bride wants their day to last forever and I was no exception. Once the wedding was over officially, my new husband and I (along with a few friends) decided that the night was still young and we would head into Coolangatta to keep partying.
The Coolangatta Hotel is split into several sections. My friends went into the section that was playing RnB style music. We joined them for a while but it really isn't our scene. So, after a few songs (where I half heartedly danced whilst trying not to let on how rhythmically challenged I am) , Mitchell and I bailed in favour for the live band that was playing our preferred type of music.
Caught up in the electric atmosphere, suddenly I found myself right in the middle of the moshing crowd, clutching my husband's hand and both of us yell-singing the lyrics to "Killing in the name of" by Rage Against The Machine right into each other's faces. And there we stayed; my darling Mitchell grasping the end of the long train on my wedding dress to stop me tripping, me hitching the rest of the 8 layered $1000 princess dress up as high as it would go, both of us jumping and head banging to Marilyn Manson and then Disturbed and then System of a Down.
It was the better than our official first dance! What a spectacle we must have made, jumping up and down in such sophisticated outfits, grinning from ear to ear.
The attatched photo is looking dishevelled at 2am, after what was a close to perfect day.
Moshing ruined my hair but gave me the best memories ever – a fair trade, I'd say.